Ultrasound Shows Twins Kissing in Mother's Womb Of Their 25-Weeks Pregnant Mum
There's nothing like sisterly love, even if these twins are not quite born yet. A couple witnessed the remarkable moment an ultrasound showed their twins snuggled up in their mom's womb.
Carissa Gill and her boyfriend Randy Good were checking up on their twin daughters in an ultrasound last Tuesday when they saw the babies moving around in her womb. The baby girls Isabella and Callie were spotted in their mom's belly sharing a tender kiss during a 25-week ultrasound.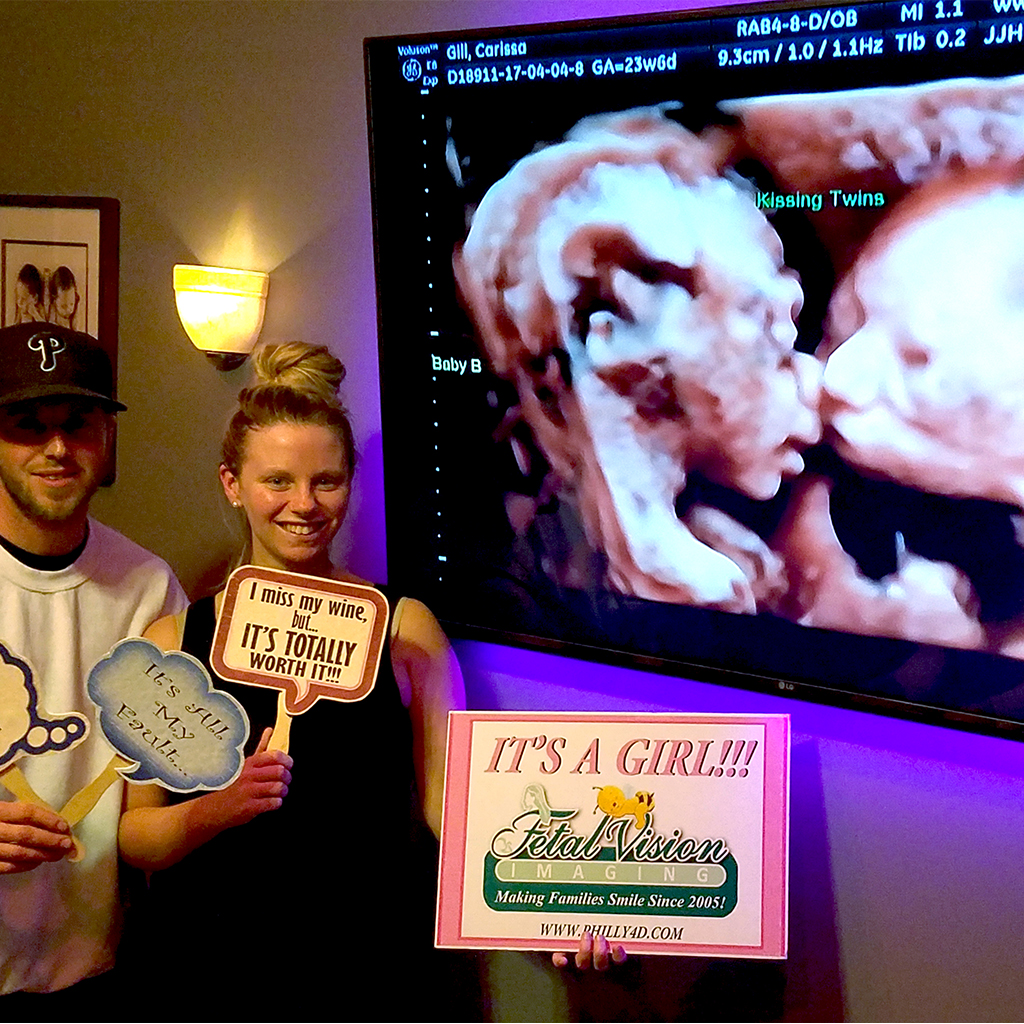 When it came time for Carissa's ultrasound, they witnessed something extraordinary: their identical twin babies, Isabella and Callie, snuggled up in Carissa's belly, appearing to share a kiss.
The couple was able to share the moment with their mothers and Gill's grandma, who all came along for the appointment.
"My grandma was just in total shock that all of this (was) going on," she said.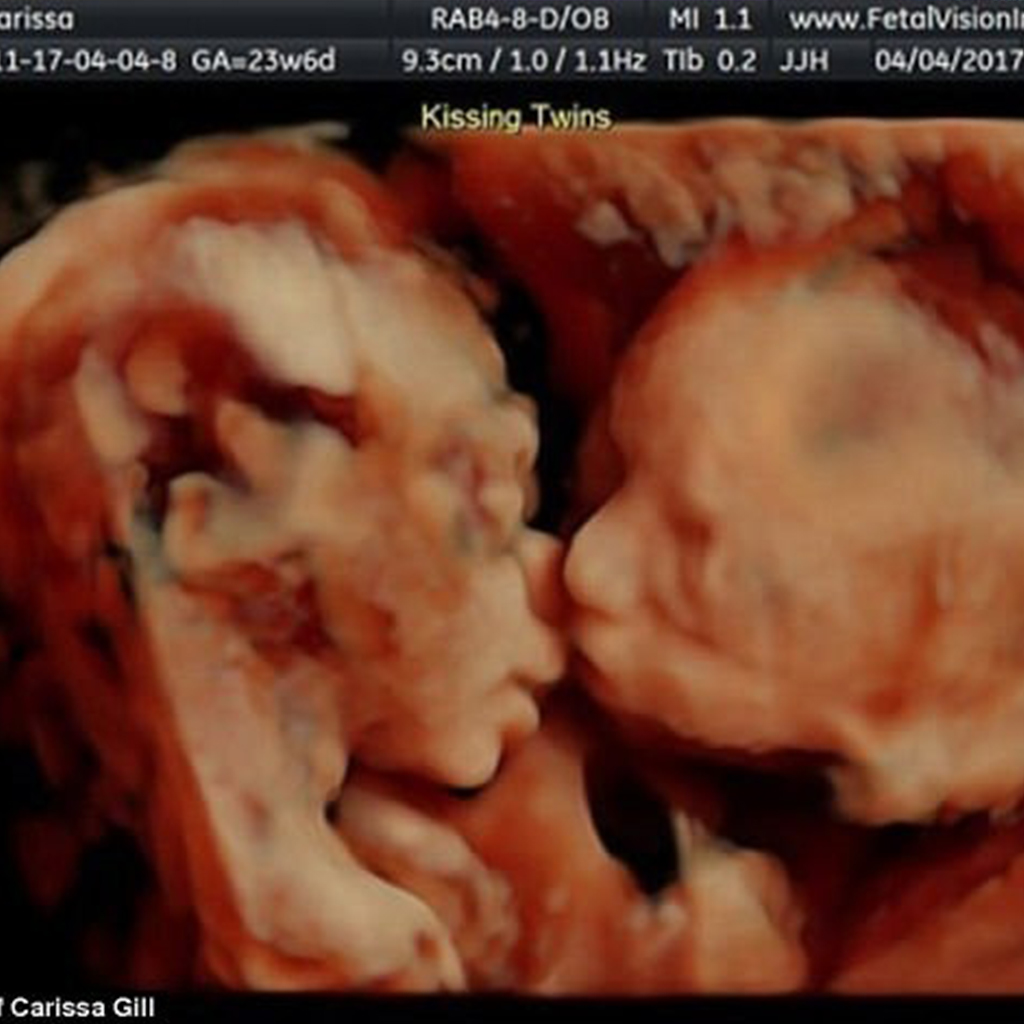 Because Gill's pregnancy is considered high-risk, she has an ultrasound every other week, so this wasn't the first time she'd seen the pair interacting.
In earlier scans, the twins were typically further apart, with one fetus lower in the womb and the other higher up near Gill's rib cage.
If the most recent images are any indication, it appears the twins have kissed and made up after the face-kicking incident!
"If it just so happens that they're fighting one day," Gill said, "I can tell them, 'Remember when you were kissing in the womb.'
She said: "I would love to share this story with the world.
"Pregnancy is a beautiful thing to capture, especially when you get to see moments like this."