Who says you can't rock a flower crown and a brightly colored tutu at 100?
100-Year-Old Twins recently agreed to a photo shoot to commemorate their milestone birthday. Complete with tutus and a pink Volkswagen, the photos are amazing! These twins proved you are never too old to party!
Maria and Paula Pignaton just became centenarians together; so, they celebrated by having the cutest, most colorful photoshoot imaginable.
According to the photographer who presented the sisters, Camila Lima, they occupy the post of older twins of the Holy Spirit and second place at the national level.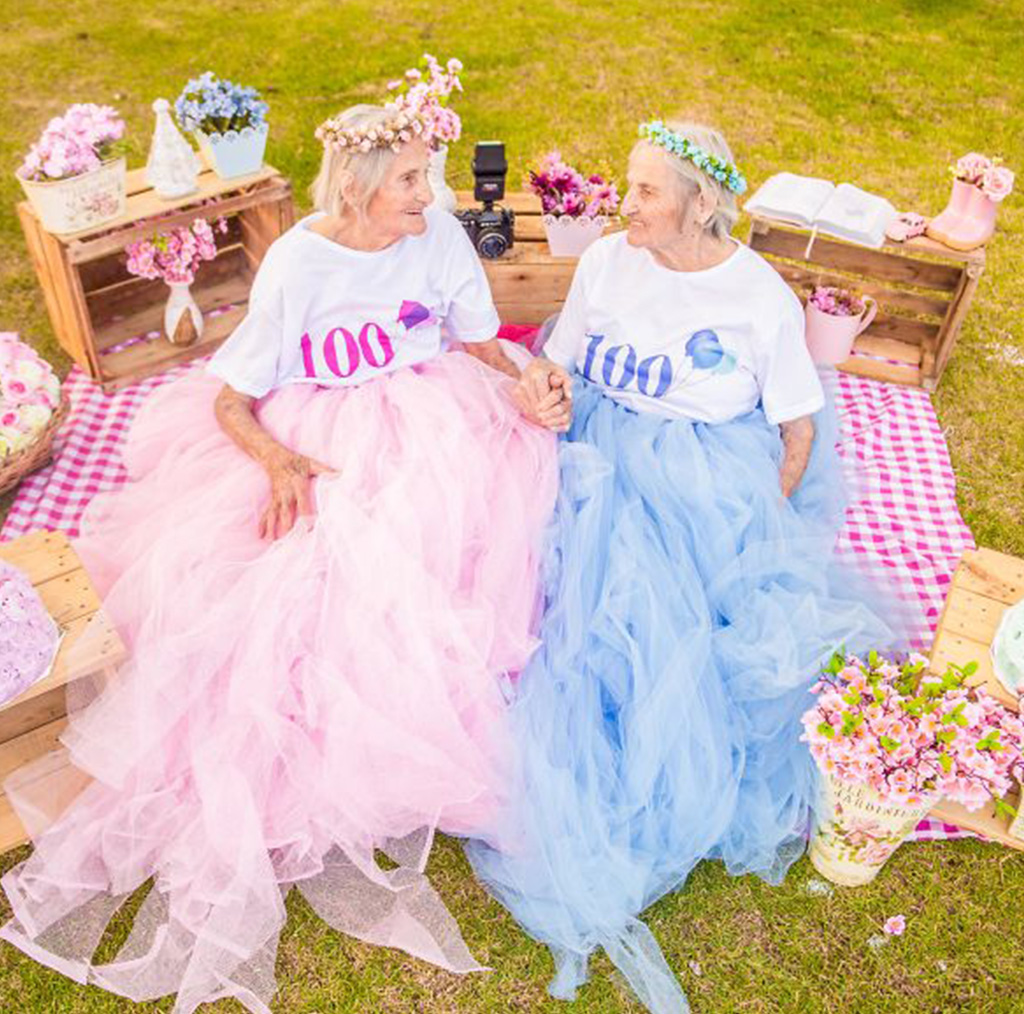 Complete with a pink Volkswagen, balloons, flowers, cakes, and crowns, these ladies rang in their new year in style.
The ladies were naturals in front of the camera and even snapped some pics themselves.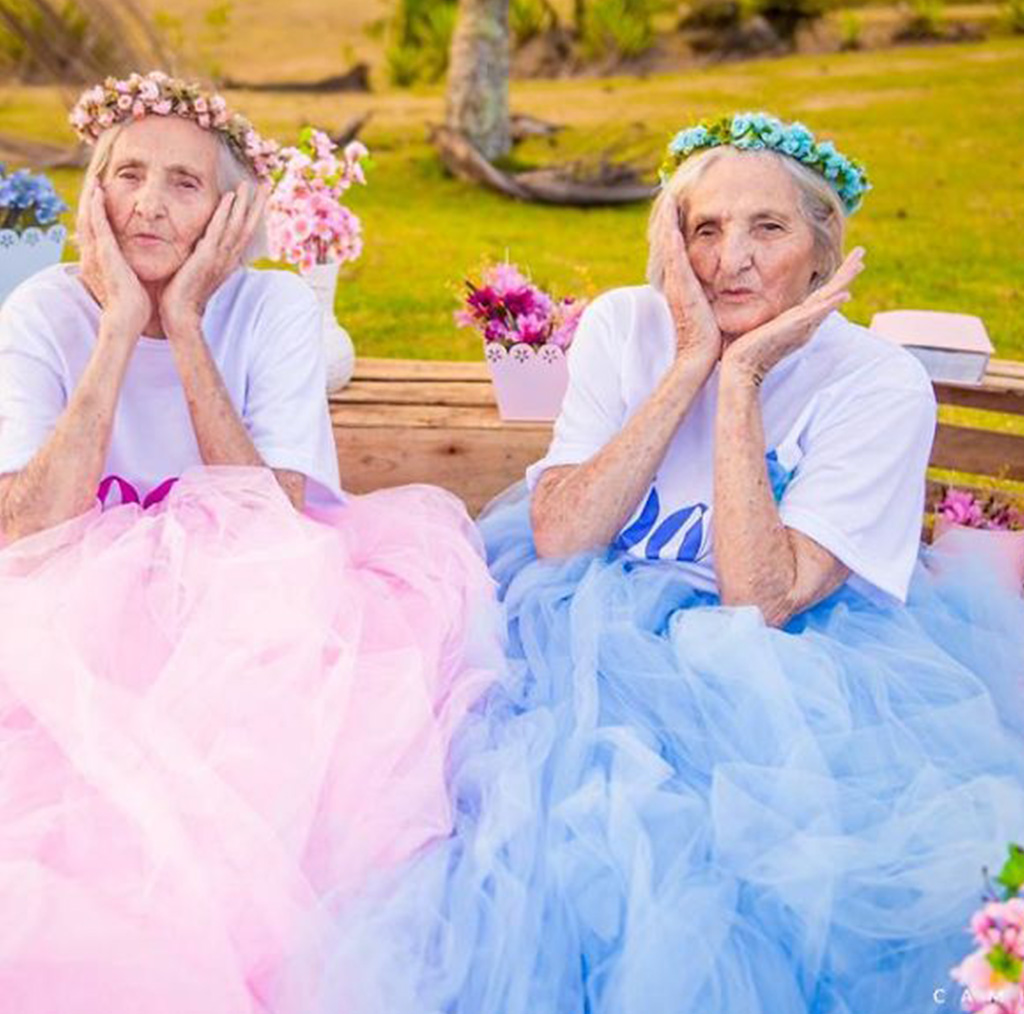 "They were excited to put on beautiful dresses and get the hair done," said Lima. "They did everything I asked and did not complain of being tired!"
"I was aware of their existence and I decided to give them a present with this beautiful photographic essay. They are beautiful and very cute! I've never met anyone so old, especially twins. They deserve it and the rehearsal was beautiful," says the photographer.
It was a professional photo session and the twin sisters put on beautiful dresses, did their hair, and put on makeup. "We were all excited," the photographer said.
The twins had even styled their hair perfectly for the photos – wanting to make an effort for what would be a truly memorable photoshoot.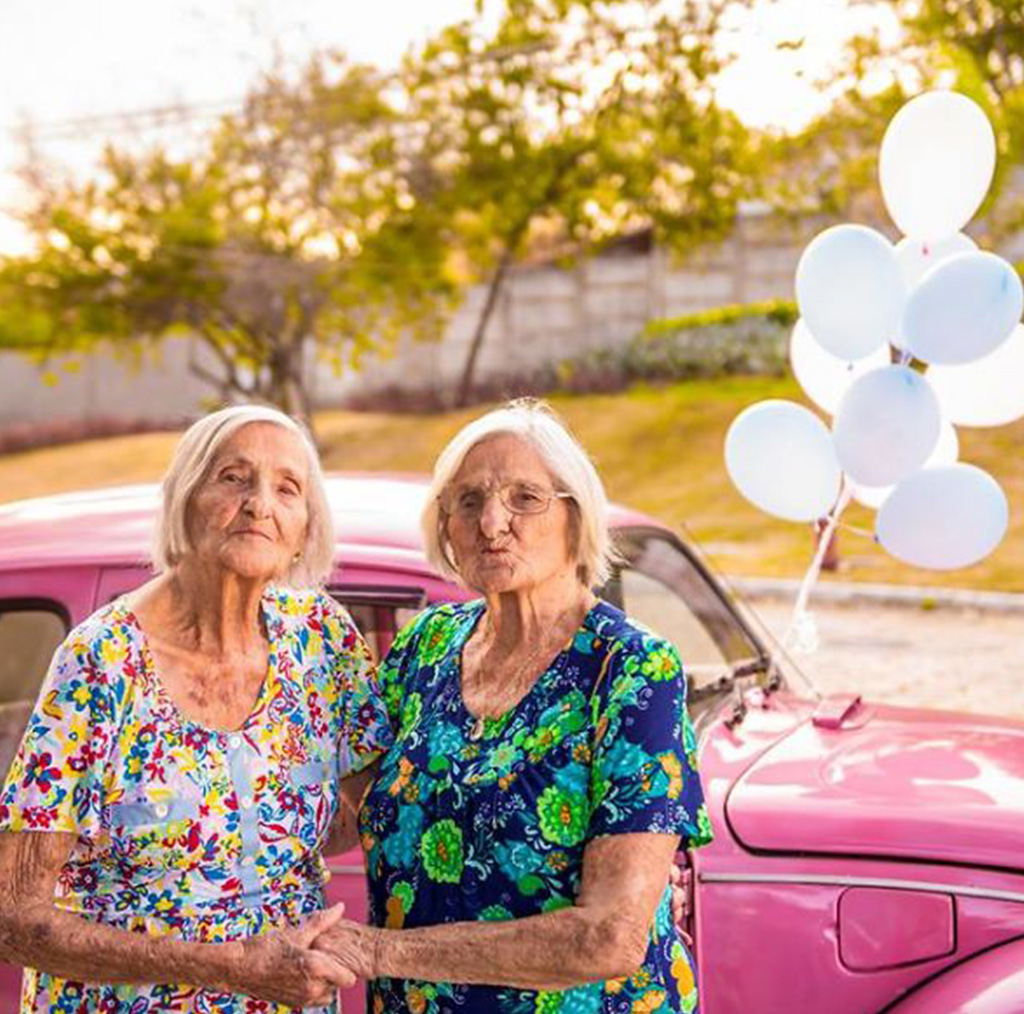 Lima recalled: 'It is worth emphasizing that I have photographed elderly people of all ages, and they were the only ones that did not have any kind of limitations.
Maria and Paula are both great-grandparents. Though Paula has suffered from some health problems in the past, the two women are always there for each other – and will continue to be there for each other until their next fabulous birthday celebration.
Between the two sisters, Maria and Paulina have 11 children, 27 grandchildren, and 23 great-grandchildren! These sweet ladies recently celebrated their milestone birthday (their official birthday is May 24) with a grand party of over 100 people present to share in the special occasion.
We are so taken with these ladies and are sure you will be as well! Check out their charming photoshoot and smile away!