It's the last baby for the Arellanos, not that Iya Villania and Drew Arellano owe anyone an explanation for their choice, and the mom of four is sharing that the newborn phase feels different these days.
"I've never actually been a fan of this stage. But this time it's different knowing I'll never go through it again," she captions an Instagram story post on June 16, 2022 and punctuating it with teary-eyed emoji.
The same photo includes another caption: "Savoring these moments. The last newborn I'll have."
Astro Phoenix Arellano is Iya and Drew's fourth child, born on June 4, 2022. His older siblings are Antonio Primo, Alonzo Leon, and Alana Lauren, all born with roughly two years of intervals between each birth. Iya and Drew were married in 2014 and became parents in 2016.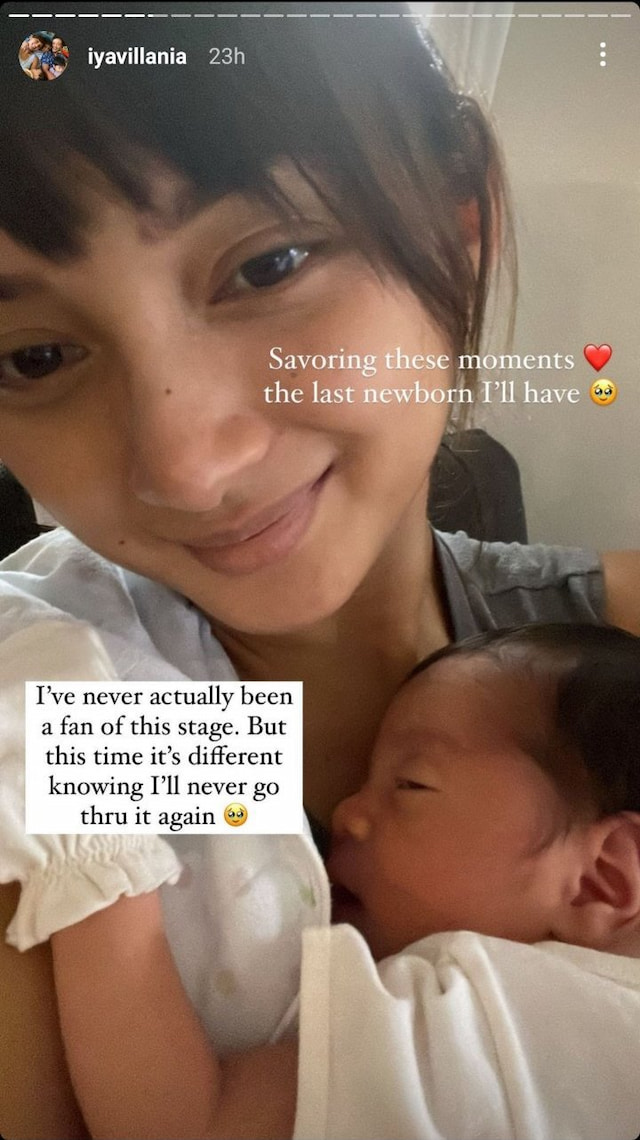 Flying kiss at apir nalang muna
The mom and host also shared a snippet of her recent postpartum check with her OB-GYN saying that her cervix is now closed and her uterus is now back to size.
"Okay! Pwede na ulit!" Iya recalls her doctor said.
"Ah eh… Doc!! No na please!" she replied. Yes, Iya has decided that she's closing up shop.
She even tags Drew at the bottom right of the story teasing, "Flying kiss at apir nalang muna tayo ah!"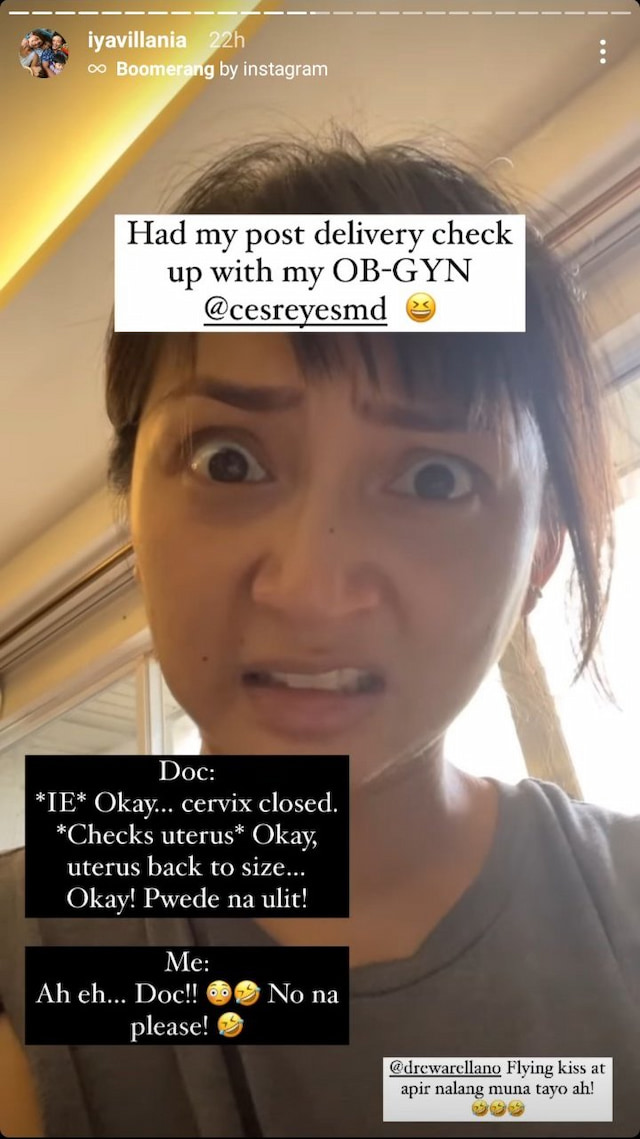 When it's your last newborn
Looks like it's this decision to stop at four kids that's brought Iya a new perspective on the newborn stage.
Most new parents struggle at newborn care, and understandably so since it's something they've never done before.
Even if it's "the most natural thing", there are skills that have yet to be learned and mastered like breastfeeding, diaper changing, burping, and putting a baby to sleep, that is a lot especially when it must be learned all at the same time.
Not to mention, someone's life depends on your learning curve, no biggie.
But for slightly more seasoned parents who've handled at least more than one newborn, there's less second-guessing and a lot more confidence in their choices.
Suddenly the spit-ups and no sleep feels easier–maybe it even becomes a parent's preference of 'hard' compared to an 'unreasonable' toddler who is inconsolable or an older child who was caught breaking a family rule.
We'll take the unending diaper change duty any day, instead.
3 mixed emotions you may be feeling when you've had your last baby
Here are a few emotions you might feel, as outlined by Parents, when you're savoring your last newborn.
1. Joy
For moms who've had challenging pregnancies and deliveries, this is probably top. A permanent goodbye to morning sickness and labor pains. It's the last time you'll be puyat.
For many parents, there's also joy in being able to finally declutter all the baby paraphernalia once and for all.
2. Sadness
Oh no, you're officially out of the baby years. All the cute mittens and booties feel underused even if all the kids you've had wore them out. When are you ever going to wash the tiniest clothes ever again?
It was likely the last time you felt a baby move inside your tummy, too.Go ahead if this makes you want to bury your face in your baby, hold them for a little longer, and have a little cry.
3. Gratitude
"The days are long but the years are short," parents tell themselves when things are tough. The saying begins to ring and even sting a little, when you begin to wonder if you spent those long days well or wasted it on obsessing on things that no longer seem to matter now.
But there will always be gratitude even for those hard long days when nothing went your way. Make sure to tell your kids how grateful you are to be their parent.
Perhaps next time you talk to a new parent who's just getting started on their parenting journey, you will be able to help them enjoy even those non-Instagrammable moments that made you want to pull your hair out in that very moment.
No, not by invalidating their struggles as a new parent. But just providing a bit of perspective–of finding joy in the present and not waiting for things to become easy before enjoying their kids.
Because it's different knowing you'll never go through it again.