Identical twins Briana and Brittany, 35, married identical twins Josh and Jeremy Salyers, 37, and now they're introducing the world to their babies, who are so genetically similar that the cousins are more like brothers.
Two sisters have left people baffled after saying their two sons are brothers, cousins and twins.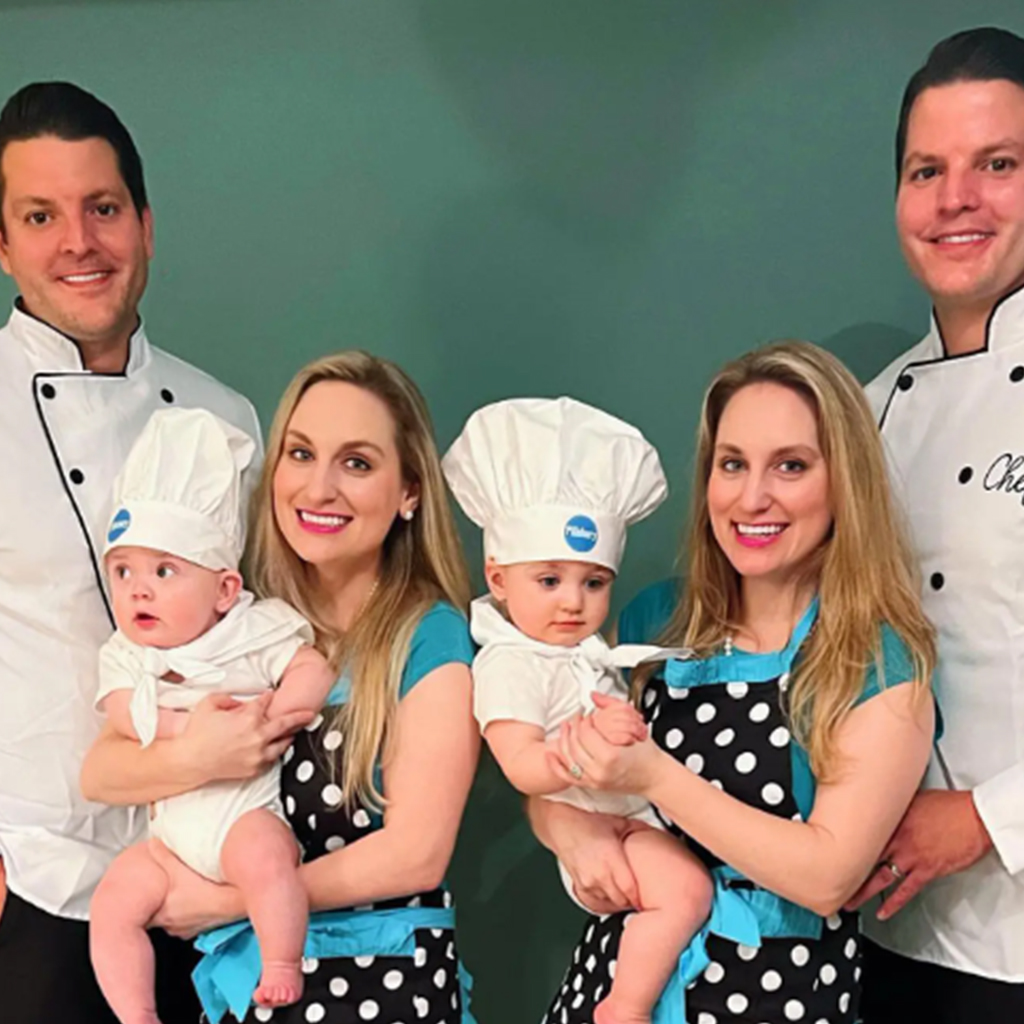 Jett, who turned one in January, and Jax, who will turn one in April, are the Salyers' children, and the cousins share more than just a first initial. They are genetic brothers because of their unique condition.
"They were born to identical twin parents less than nine months apart," Brittany Salyers explained. "Twins married to twins who both have babies at the same time."
Since identical twins share the same DNA, the children of two pairs of identical twins are legally cousins, but genetically more similar to siblings.
"We were hoping that we would have overlapping pregnancies so that this would happen. We thought it would be really cool," Briana said. "There's only 300 quaternary marriages known in the history of the world."
"Cousins, genetic brothers, and quaternary twins," they captioned an Instagram photo of their gorgeous boys Jett and Jax.
They had a joint wedding on August 5, 2018, live in the same home in Virginia. Aside from all being parents, Brittany, Briana, Josh, and Jeremy and their kids all live under the same roof, which has created a fairly strong bond for their entire family.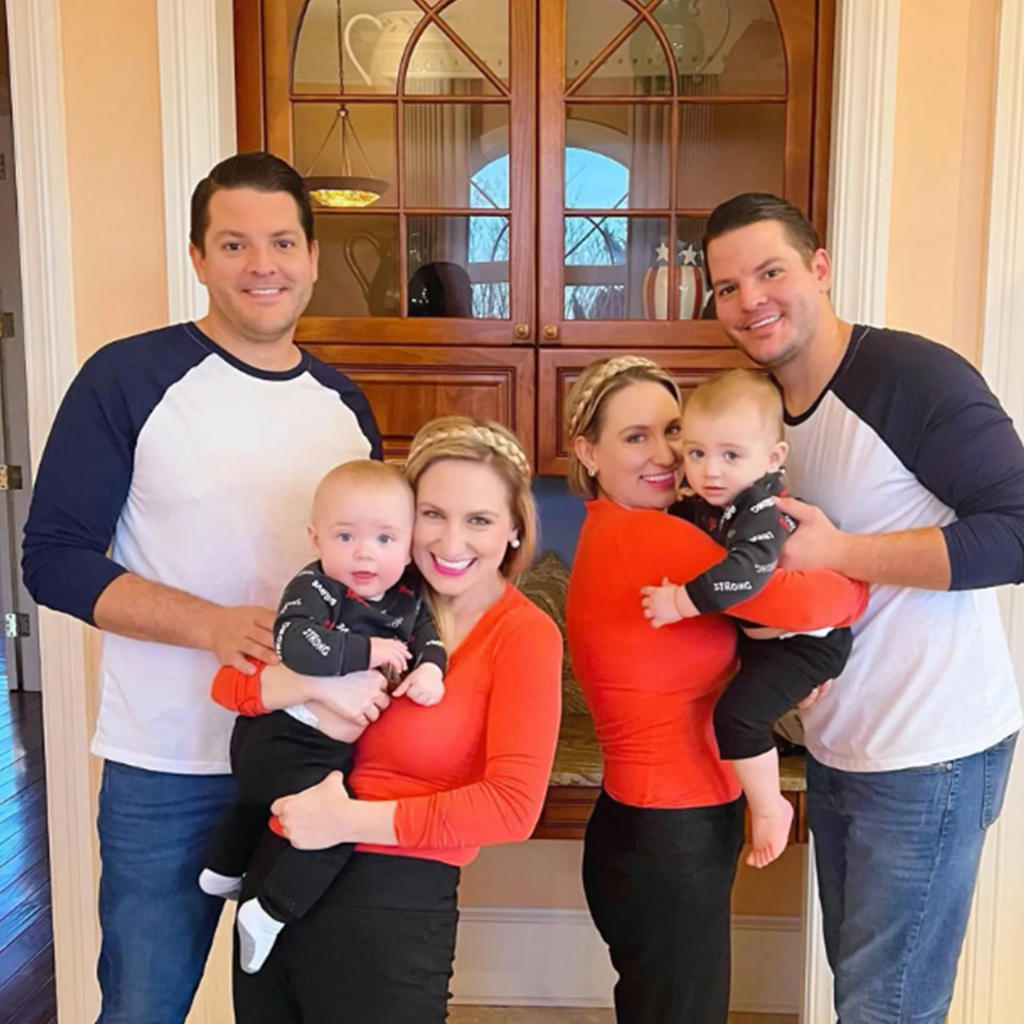 While the shared pregnancy might come as a shock to many, the sisters told Australia's Today show their plans to fall pregnant at the same time.
Brianna confessed that "ideally the time will have to be really fantastic" when asked if they would schedule their love making sessions to pull it off.
"I think there's just something we would love to experience together,' Brittany said.
"We have experienced most milestones of our lives together, birthdays, getting your driver's license, graduations, and our double wedding.
"This would be the next huge event, and we'd love to experience it together, and ideally we will."