There are so many stories of people who would do anything to save a needy animal, but this is the cutest. A young couple just decided to cancel their dream wedding to save a helpless homeless cat!
Nicolla Birkby and her fiancé, Karl Place, were both so excited they're gonna tie the knot exactly how they'd dreamed of – on a sunny beach with golden sand and crystal-clear waters. But, believe it or not, they canceled everything, after they have fallen in love with a hapless kitten during a trip to the United Arab Emirates.
Nicolla, a 35-year-old educational officer, and Karl, a teacher were walking on a beach in Abu Dhabi when spotted a scared kitten. As they approached him, they realized he was also injured. Determined to help the poor creature, the couple initially offered him some water and food, then they have tried to find a local rescue to shelter the cat, but unsuccessfully. It is when they decided to adopt the cat.
"As soon as we saw him we fell in love," they said. "We were on holiday walking along the beach and I could see this creature. He was quite lanky, so I didn't realize it was a cat at first. We stopped to feed him and realized he was badly dehydrated. His eyes were so dry that he couldn't see the food we put in front of him. We were desperately trying not to get attached, but when we left him to go sunbathing I couldn't take my mind off him."
But adopting the kitten proved to be much more expensive than Nicolla and her fiancé thought. So they found themselves in the position to choose between saving this adorable cat or getting married as they'd planned. Thankfully they choose Sheikh – as they named their furry friend – and they were determined to bring him to the UK, where they live.
"We have been planning our wedding since December last year, but we have had to cancel because we have spent so much money bringing Sheikh," Nicolla explained. "We even booked the ceremony on a beautiful beach in Jamaica, but we have had to cancel the whole thing. Then, we were going to get married on our own then have a big party for friends and family in the UK but we have canceled that too. We have spent a good chunk of our wedding budget adopting Sheikh, but he is worth every penny."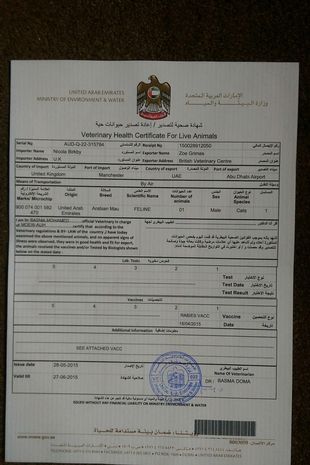 Adopting Sheikh wasn't just expansive, to also very complicated. Because of his health condition, the cat needed a vet's permission to fly to the UK, and that could only happen when he fully recovered. But finally, after over 3 months since they met Sheikh, a very expensive bill, and a canceled wedding, Nicolla and Karl were able to give Sheikh the warmest greeting into their house.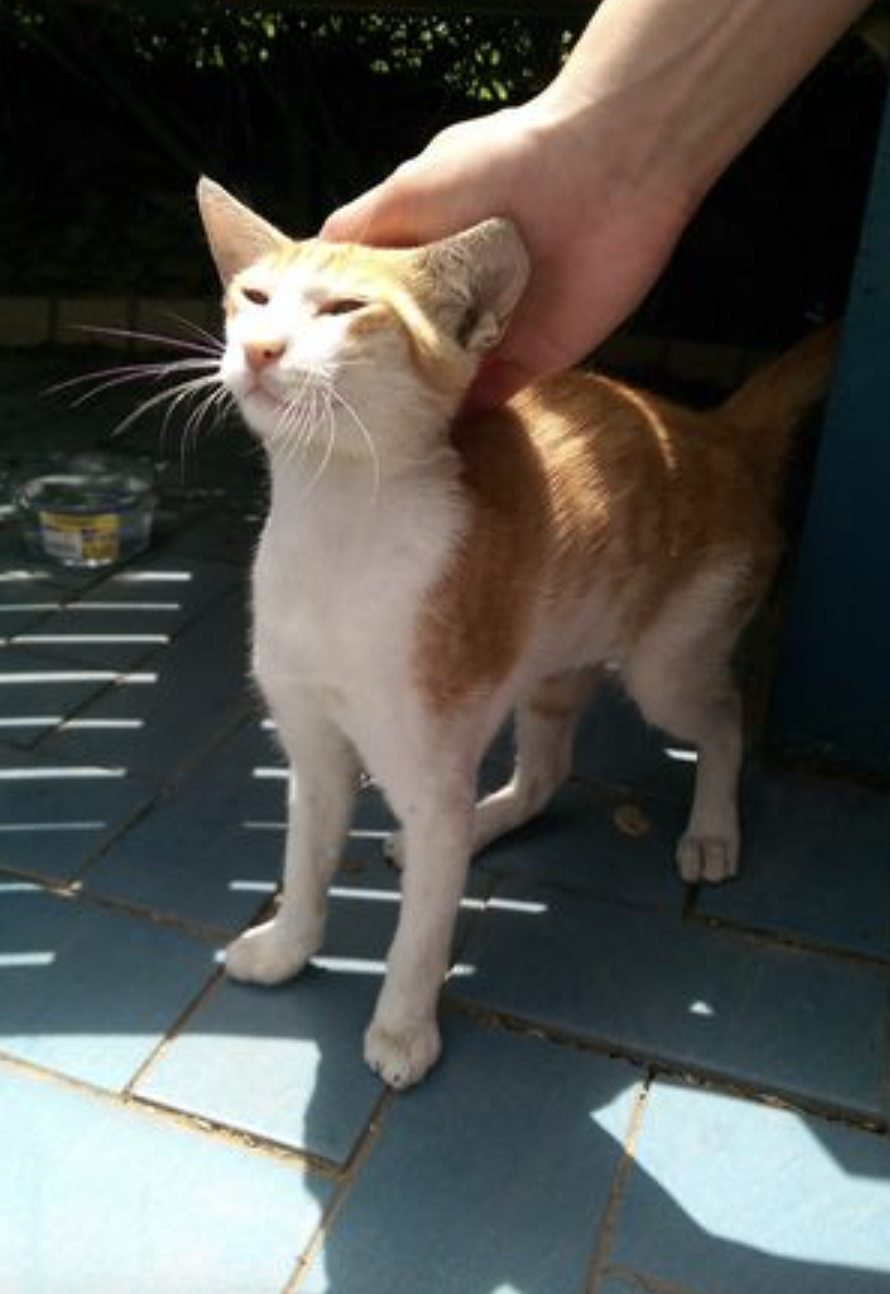 "We have four other rescue cats and Sheikh took a while to settle in. He is the baby of the family," Nicolla said. "People think we are mad for canceling our dream wedding to adopt a stray from abroad, but we can get married any time. It's not every day you meet a cat like Sheikh."