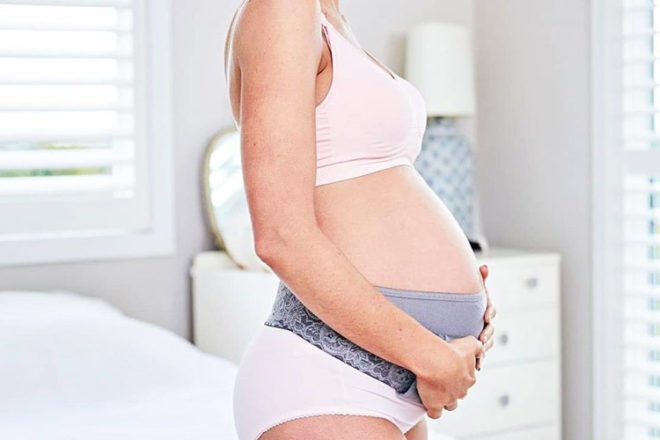 Before you hit the shops and invest in a pregnancy belt, read our list of Australia's best belly bands to help get you started in your search.
A great support belt or belly band helps ease pressure and back pain felt during pregnancy. And a beautiful round pregnant belly is the star of the show, so it pays dividends to look after the support acts: your neck, back, pelvis and hips.
Thankfully, buying a maternity belly band or pregnancy support belt could help ease some of the discomfort caused by a fast-growing belly during pregnancy – ahh, sweet relief. Like a great friend, they're there to lift you up. Whether you're feeling pressure in your back, pelvis or hips, there's a belly band specially designed to help.
There's a belly band available to suit your style seamlessly, whatever your shape and whatever your occasion.
Helpful tips for shopping for a belly band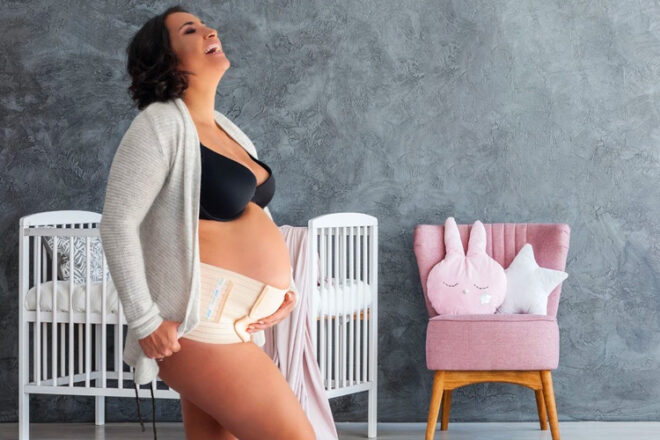 Comfort – The key to finding the perfect pregnancy belly band is finding one that's comfortable to wear all day. When researching what to buy look for one that's made from soft materials – you want one that's smooth and help you feel cool. They should feel like a pair of strong hands around your belly but still allow you to move without restriction.
Target areas – Different belts offer different benefits so it helps to identify what you're looking for. Some garments cleverly help relieve pressure or reduce body aches and pregnancy back pain. Some provide gentle compression or smooth over the bump to help clothes fit better.
Easy to clean – Whether it's for exercise or everyday wear, a maternity belly band sees a lot of use during a mama's pregnancy.

7 great pregnancy belly bands for supported growth
To help find the best support for a growing belly, we've compiled this list of fab brands available in Australia to get you started in your search.
Here are 7 of the best belly bands in Australia for 2022:
Belly Bands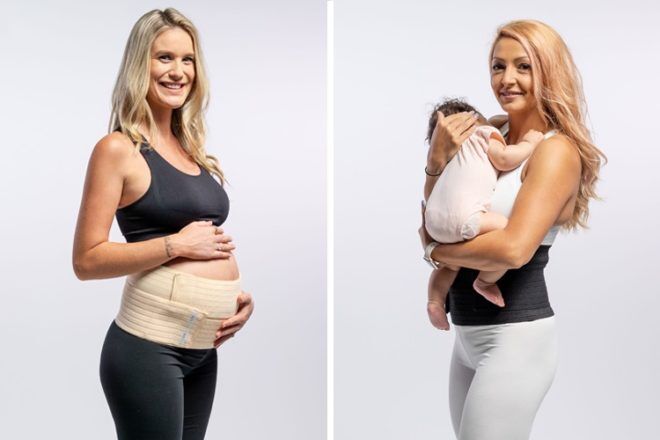 Australian made and TGA approved, this clever 3-in-1 Pregnancy and C-Section Band is an award winner. Adapting to your changing body size, it's a fantastic pregnancy support belt then postpartum wrap and c-section surgical binder. Bonus: they custom-make plus-sizes.
---
Bubba Bump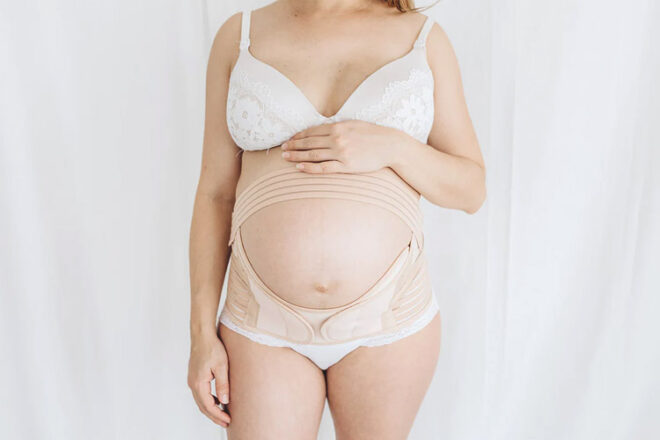 Made from anti-bacterial and eco-friendly materials, the Bubba Bump Support Belt distributes baby belly weight across the back and abdomen, helping relieve pain and pressure on the round ligaments while correcting pregnancy posture. Too good.
SRC Health

A great alternative to a conventional belly band, these triple-layer compression shorts are specifically designed to support mum's pelvis while carrying. Created in consultation with an obstetrician, they're cleverly designed to treat everything from girdle pain to varicose veins.
Pregnancy Pillow Co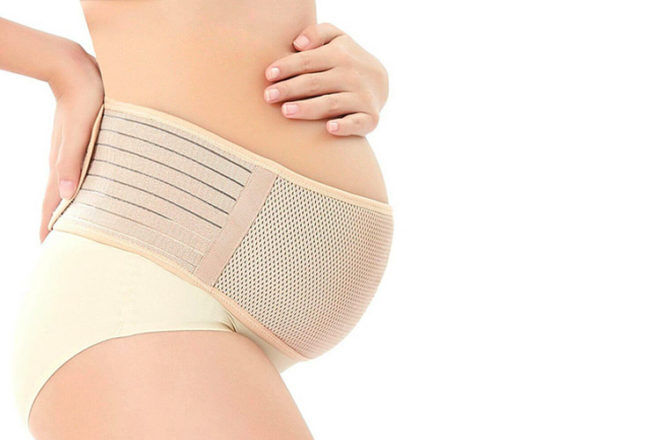 Cleverly concealed underneath clothing, this belly band provides compression relief to hips, back, and pelvis without unwanted bulk. It's lightweight, breathable, and adjustable – perfect for those pregnancy and postpartum pains.